Library Jubilee Oct. 18
Celebrate the 75th Anniversary of the Fairfax County Public Library and the Library Foundation's 20th Anniversary at the Library Jubilee on October 18, 2014 from 5:00-8:30p. 100% of the proceeds go straight back into library programs!

VITA Tax Prep HelpGreeters, screeners, site coordinators, tax preparers needed to help Northern Virginia families prepare their tax returns. Join the Volunteer Income Tax Assistance (VITA) Program to help provide free tax help for those who made less than $54,000 in 2014.

Foodraiser November 9
On November 9 Our Daily Bread and Food for Others invite you to participate in "Complete the Circle," a community service project and Food Drive! Our design will be created as a "living painting" using community members dressed in color t-shirts that will "complete" the image. It will then be photographed from 80 feet above by artist Daniel Dancer of Art for the Sky.
Make plans to join!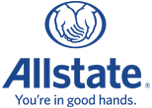 Allstate Support Helps to Break the Domestic Violence Cycle
Breaking the silence…one purse at a time. The Allstate Foundation put forth a novel idea, the Purple Purse Challenge, to raise funds, create awareness and engage people around the cause of domestic violence and financial abuse.
Allstate launched the Challenge on September 2 for charities that benefit domestic violence survivors. Shelter House was selected as their local partner, and the recipeint of the Purple Purse challenge. Allstate ended their challenge October 3rd, however, because of the momentum Shelter House has extended the local challenge through the end of the month. Proceeds will go to Artemis House, their domestic violence (DV) shelter.
Although there is only one grand prize, all women who benefit from DV services are winners.
Applause to Allstate and its local partner Shelter House for their work to end domestic violence. To donate to the Purple Purse challenge or sign up for the October 19th Race for a Cause to end domestic violence, visit their website.
October 15
7:30-9:30a
Effectively Communicating Pro Bono Strategies
Fairfax County Chamber of Commerce

October 15
OP3 Grant Center Workshop: Your Board and Fundraising
8:30-11:30a
Fairfax Gov't Center
Free
October 27
Live Healthy Fairfax Presents "The Healthcare Paradox"
Authors of the book and panelists will tackle the question of healthcare costs vs results.
1:30-3:30p
Stacy C. Sherwood Community Center
Fairfax
Free
November 6
2014 Gannett Regional Nonprofit Forum
7:45a-2:00p
Gannett Headquarters
November 6
Leadership Fairfax 18th Annual Northern Virginia Leadership Awards
11:30a-2:00p
Waterford Fair Oaks
Taproot is accepting applications for its Project Management Institute ScopeAthon January 15. Learn more and sign up.

Check out the OP3 calendar and Connect Northern Virginia for more!